About Us
We would like to take a moment to share with you the rich history and enduring legacy of Del Bravo Record Shop, a family-owned business that has been serving the San Antonio community for over five decades.


In 1966, Salome and Diamantina Gutierrez opened their first record shop specializing in regional Spanish language music. With unwavering determination and a strong work ethic, they transformed their vision into reality. From humble beginnings at 527 U.S. Hwy 90 West, where only a handful of vinyl records were displayed, Del Bravo quickly became a go-to destination for music enthusiasts
.
By the early 1970s, the overwhelming support from their cherished customers allowed them to expand. They opened their second location at the corner of 24th St. and Ruiz St., followed by our third location at the corner of 36th St. and Culebra Rd. They also had locations at the Almeda Theatre downtown and at the Guadalupe Theatre. However, it was in 1978 that they found our permanent home at 554 Old Hwy 90 W, when Salome and Diamantina purchased an old military barrack to establish our main store, which still stands proudly today.
The first record shop location opened its doors at 527 U.S. Hwy 90 West with
only a handful selection of vinyl records displayed. By the early 1970's they
opened up their second Del Bravo location at the corner of 24th St. and Ruiz St.
and soon after opened their third location at the corner of 36 St. and Culebra
Rd.


Throughout the years, family has been at the heart of Del Bravo. Salome and Diamantina's eight children, alongside several grandchildren, have all played an integral role in the success and growth of our business. Their dedication and passion have helped Del Bravo Record Shop become one of the oldest family-owned record stores in San Antonio, Texas.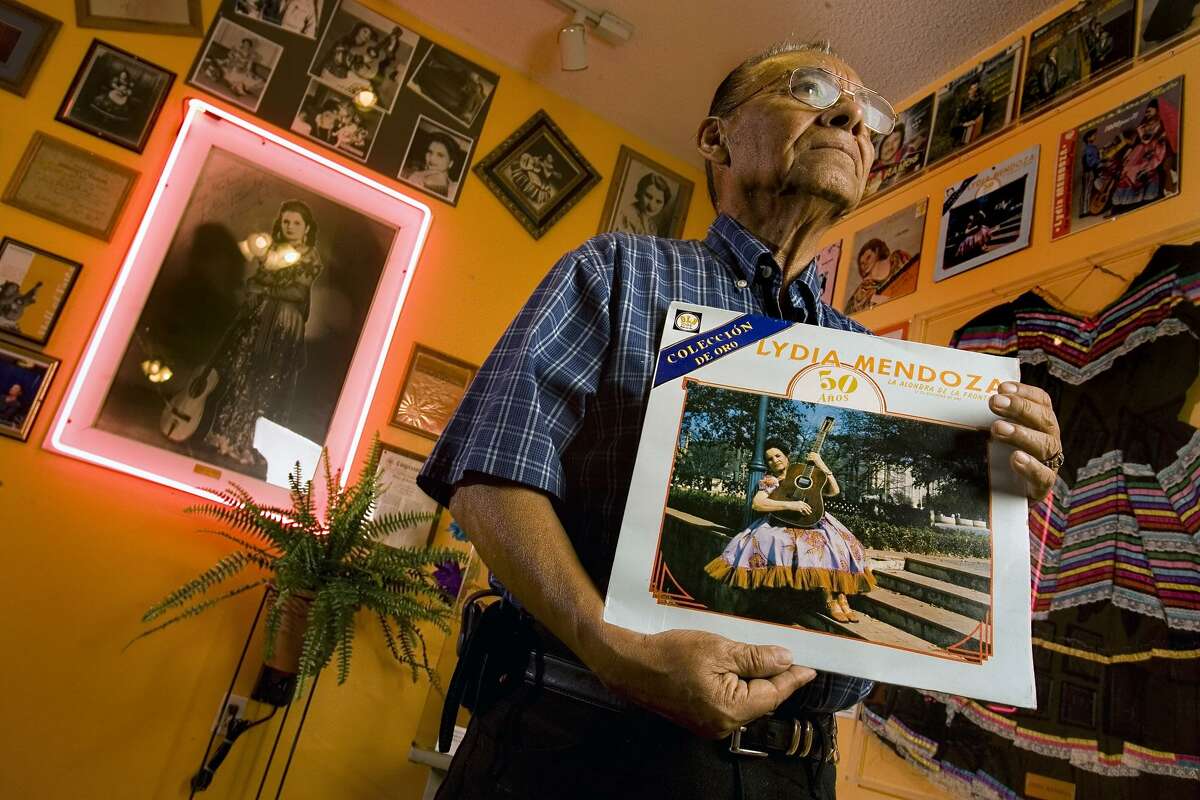 In 2016, we celebrated our 50th anniversary, a bittersweet occasion as we mourned the loss of Salome Gutierrez, one of our founders. His memory continues to inspire us, as we strive to honor his hard work and unwavering commitment to the community he held dear. Today, Diamantina Gutierrez, along with a dedicated team consisting of her children and grandchildren, works tirelessly to preserve Salome's legacy through Del Bravo Record Shop.


We take great pride in curating an extensive collection of music that celebrates the rich heritage and vibrant sounds of Tejano, Conjunto, and Mexican Regional genres. Our inventory includes a wide range of CDs and vinyl records, both new and used, carefully selected to satisfy even the most discerning music enthusiasts.
However, our offerings go beyond the realm of Latin music. We understand the diverse tastes of our customers, and thus, we also feature a remarkable selection of new, used, and reissued English records. From classic rock to jazz, hip-hop to indie, our shelves are filled with treasures that cater to various genres and eras.

Additionally, we have expanded our offerings to include a range of products such as cleaning kits, apparel, cassette tapes, gifts, and more. Our goal is to cater to the varied tastes and preferences of our loyal patrons, ensuring there is something for everyone at Del Bravo.


As we reflect on our journey and express gratitude for your unwavering support, we want to extend a heartfelt thank you to each and every one of you. We are truly humbled by the trust and loyalty you have shown us over the years. Del Bravo Record Shop would not be where it is today without your continued patronage and love for music.


We invite you to visit our store at 554 Old Hwy 90 W, where our friendly staff will be delighted to assist you. Whether you are looking for a specific album, seeking recommendations, or simply want to immerse yourself in the joy of music, we are here for you.


Thank you once again for being an integral part of Del Bravo Record Shop's journey. We look forward to serving you and the San Antonio community for many years to come.